Earlier this month, a study by the New York-based World Economic Forum (WEF) found that the energy industry was responsible for 9% of all new job growth in the United States in 2011. In the US, the oil and gas industry grew at 4.5% last year, compared to a 1.7% total GDP growth nationwide. The WEF Report, entitled "Energy for Economic Growth", was released on March 7, 2012 in Houston, Texas during the IHS-Cambridge Energy Research Associates Energy Week, and states that the US oil and gas industry directly created 37,000 jobs and indirectly created 111,000 jobs in 2011 alone. Those numbers indicate that the energy sector has trended towards creating more growth indirectly than via direct job creation, highlighting the ripple effect that industry growth has on the job market as a whole.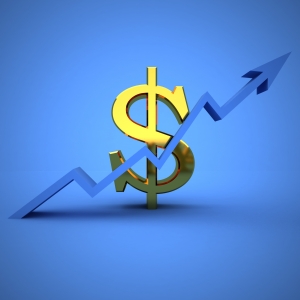 Roberto Bocca, senior energy industries director at WEF, has been quoted as saying that "we always suspected that energy had a vital role to play in the economic recovery, but we were still surprised when the data uncovered the magnitude of the sector's multiplier effects." The report concludes that the energy industry is by its nature capital intensive and therefore contributes significantly to the economy as a whole. In addition, energy sector jobs in general require highly trained and skilled workers and those workers are paid good salaries. Per worker earnings for the industry are twice as high as average earnings in Germany, Norway, the UK, and the US, and four times the average in Mexico and South Korea. Because of these higher earnings, industry workers have more disposable income to spend than the average worker and therefore help the economy by spending in other areas. Also important for the "multiplier effect" is the industry's extensive supply chain to keep the sector running. The oil and gas industry has a greater impact on the economy than even the financial, telecommunications, software, and non-residential construction sectors.
The WEF Report also looked at the role of energy prices and how they affect economies. The Report pointed out that lower energy costs reduced prices across the board, thus making products more affordable to consumers. Lower energy costs also increase the discretionary spending of consumers and businesses. The study showed that lower natural gas prices will result in a 1.3% increase in US GDP in 2013, one million more jobs in 2014, and, by 2017, a 3% increase in industrial production output than without the anticipated shale gas development.
This Report was good news for the rest of the world as well, because it also predicted that the global energy sector would help pull the world economy back from the recent recession. The report highlights some countries-China, India, and South Korea-that have focused on renewable energy sources as growth sectors for their economies. Other developed countries are focusing on this renewable sector, as well, to achieve sustainability goals. The Report pointed out, however, that these new technologies have higher costs and so creates trade-offs that should be considered. In any case, HIS-CERA Chairman and Pulitzer Prize-winning author Daniel Yergin said, "The energy sector has the potential to be a tremendous economic catalyst and a source of innovation in its own right, while it simultaneously produces the very lifeblood that drives the broader economy."
See Our Related Blog Posts: