Aimee concentrates her practice in the areas of oil and gas law (exclusively representing land owners and mineral owners in connection with testing agreements, oil and gas leases and pipeline or access easements), real estate and water law. "One of the things I am passionate about", Aimee says, "is assisting mineral and surface owners to make informed decisions about the future of their land and mineral assets, and in being good stewards of their land, both for themselves and for their heirs".
Aimee was born in Lincoln, Nebraska. The oldest of nine children, she was raised in Omaha, Nebraska, Chicago, Illinois and Detroit, Michigan.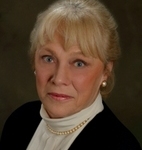 She graduated from Marian High School in Birmingham, Michigan, with honors. She graduated summa cum laude from Southern Methodist University with a B.A. in Economics. She spent a year in graduate studies in economics at SMU, and then attended Southern Methodist University Law School. While in law school, she was a law clerk for the Texas Attorney General's Office and wrote for the Southwestern Law Journal.
After graduation from law school in 1977, Aimee joined a large Dallas law firm and became a partner in 1978. In 1981, she began her own firm, Law Offices of Aimee Hess P.C.
She is currently admitted to practice before the Texas Supreme Court, the U.S. Fifth Circuit Court of Appeals, U.S. District Courts in the Northern, Eastern and Western Districts and U.S. Bankruptcy Courts in the Northern, Eastern and Western Districts.
She is a member of the Oil and Gas Law, Construction Law, Real Estate Law and Animal Law Sections of the Texas Bar.
Aimee and her husband Carl, a petroleum engineer, enjoy sailing, hiking, kayaking, windsurfing and finding homes for abused and orphaned dogs and parrots, many of whom have found their "forever home" with them.