The Texas Supreme Court recently issued its long-awaited opinion in Terrance J. Hlavinka et al v. HSC Pipeline Partnership, LLC, —S.W.3d— (Tex. May 27, 2022). There were two important issues in this case: (1) whether a pipeline company transporting polymer-grade propylene can be a common carrier with condemnation authority under Texas Business Organizations Code Section 2.105 and (2) whether a property owner may testify during condemnation proceedings about recent arms'-length transactions with other pipeline companies as evidence of the current highest and best use of the property in determining the market value of the new easement.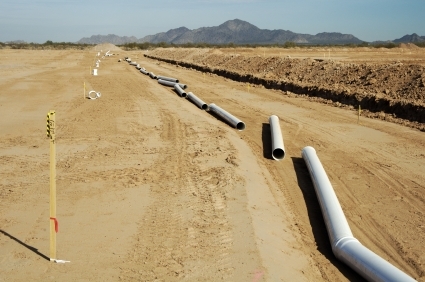 The Court held that Section 2.105 does grant condemnation authority and that polymer-grade propylene is a qualifying product under that section. That makes sense since propylene is a petroleum by-product. The Court also held that one of the conditions for eminent domain, that the pipeline will be a common carrier for public use, is a legal question for a court to decide, and is not a fact question for the jury.
Finally, the Court held that "a property owner may testify to arms'-length sales of easements to other pipeline companies as evidence of the condemned property's highest and best use". (The trial court had excluded this evidence).