The Texas Supreme Court has just issued an opinion in Point Energy Partners Permian LLC v. MRC Permian Co., ___ S.W.3d ___, 2023 WL ___, (Tex. Apr. 21, 2023) that involves the application of the force majeure language in an oil and gas lease.
Force majeure is a legal doctrine that excuses performance under a lease for certain unforeseen circumstances or "Acts of God". In this case, the oil and gas lease required the oil company to commence drilling a new well by a certain date in order to prevent the lease from terminating at the end of the primary term. The oil company scheduled the drilling of a well, but for a date three weeks after the primary term of the lease had expired. (Presumably the lease was not being held by production).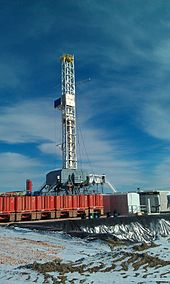 The lease had a force majeure clause that said "[w]hen Lessee's operations are delayed by an event of force majeure," the lease shall remain in force during the delay with ninety days to resume operations. The oil company sent the lessor a letter invoking the force majeure clause in the lease, stating that they had to use their drilling rig to remedy wellbore instability on another (and unrelated) lease and that this prevented them from drilling the new well before the primary term expired. The problem was that a new oil company executed a new lease with the lessor after the primary term on the original lease expired.
The Supreme Court held that the force majeure clause did not save this lease and that the original lease expired at the end of its primary term. This seems like a sound decision given these facts. The original oil company made a mistake in calculating the end of the primary term of the original lease, or they simply forgot about it. Furthermore, they could have hired another rig to drill, rather than waiting on "their" rig. To claim the lack of a rig under these circumstances was simply a "Hail Mary" play to try to save the lease.