One of the things I love about being a Texas real estate and development lawyer is that Texans are so open to innovative real estate developments. Practicing real estate and development law in Texas is great fun and very satisfying for this reason. A recent real estate development in Texas illustrates the point: co-housing, while not invented in Texas, has come to Texas. As a recent article by Bob Moos in the Dallas Morning News online entitled "Co-Housing Catching On in U.S." explains, the first elder co-housing development in Texas is being built in Duncanville, Texas, called Wildflower Village.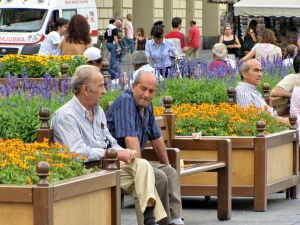 The members of the Village have been meeting together over the past two years to get to know one another, and to design their community. Some arguments have occurred, but they also meet socially to have fun as well. They like to arrive at decisions by consensus, rather than a "majority rules" vote. The development is limited to adults over 50 years of age. They plan to individually own their own single-story home. However, they will collectively own a common building that will have a gourmet kitchen, dining room, living area, home theater, craft room and two guest bedrooms.
This is an incredible concept and I wish them all the best of luck. They have gotten to know each other before they even hired a builder or an architect, and so have created a community for themselves, meaning "community" in the sense of a village with neighbors and friends, not just buildings. For more information, visit their website.