New oil and gas pipelines are being constructed in Texas at an almost frantic pace. Just this week, Lone Star NGL LLC announced that it has received the go-ahead from its board to lay a new natural gas liquids pipeline from the Permian basin in West Texas to Mont Belvieu, Texas near the Gulf of Mexico. Lone Star is a joint venture formed by Energy Transfer Partners LP and Regency Energy Partners LP. Both companies have headquarters in Dallas, Texas.
The new pipeline will extend for 533 miles and will be both 24 inches and 30 inches in diameter. The exact route has not been announced but possible routes will probably be from the Permian basin area shown on the map in green and the Gulf of Mexico. As you can see from the map, this new line has the potential to impact many Texas counties and also to effect many Texas landowners.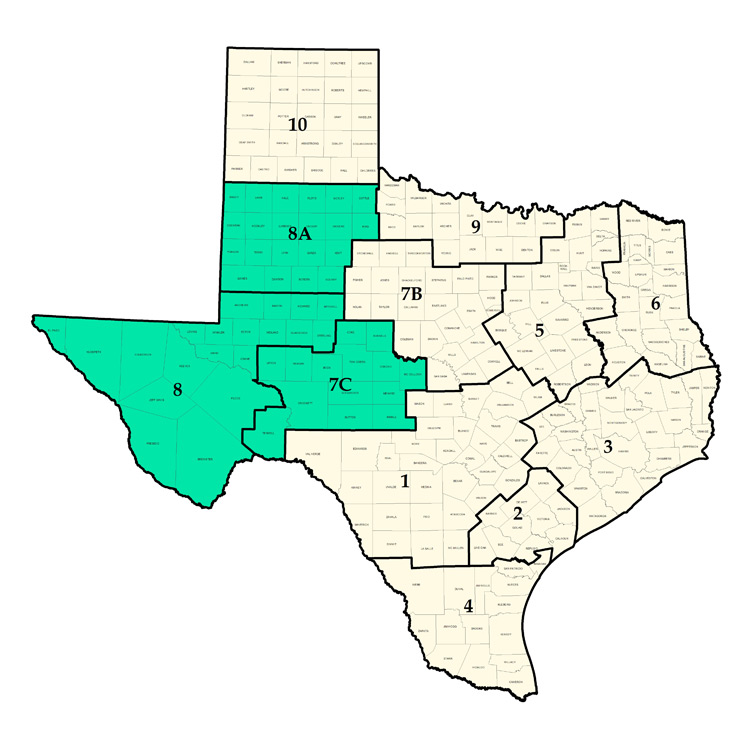 Pipeline easements are complex documents. A landowner may have to live with the easement the sign for the rest of their life time and for the duration of their descendants' lifetimes as well. There are many things a landowner can require in a pipeline easement or right-of-way that the pipeline company is simply not going to offer you. You have to know how to ask for them and how to negotiate for them.
If your property is important to you, then when the land man for the pipeline company contacts you, tell them that you will be happy to discuss an easement or right-of-way with them, and that you will have your attorney contact them. Unless you are experienced in Texas pipeline easement and right-of-way law, you can do yourself and your property a lot of harm by signing something without getting the assistance of an experienced attorney first.