The US House of Representatives Natural Resources Committee has held at least five meetings in the last two years on the problem of federal oil and gas regulations overlapping with existing state regulations. The Committee's chairman, Representative Doc Hastings, had a common sense solution to this confusion: "There is a simple solution to prevent duplication: Don't duplicate the states. The 'one size fits all' regulatory structure being pursued by the Obama administration is a waste of time and energy." This issue is particularly significant in light of the increase in hydraulic fracturing, a process that has become increasingly politicized at the national level.
That is exactly the message of three of the witnesses at the Committee's latest meeting. These three witnesses, all state officials, agreed that states are in a unique position to understand the geological and environmental conditions and issues within their states. The states represented by these three witnesses were Utah, Texas, and Ohio.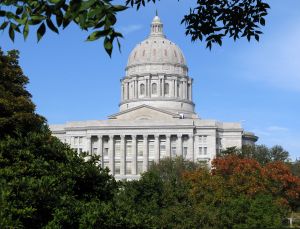 Utah's Lieutenant Governor Gregory Bell told the Committee: "From Utah's perspective, increasingly national political considerations are unduly influencing land use decisions that are more effectively addressed locally." He went on to assert that "political jockeying" in Washington within national policy debates hurts local communities, who are better placed to decide what is best for their land. He pointed to the sequester cuts to mineral lease royalty payments, which confuses what royalties are supposed to be- they should be dedicated revenues held in trust, not subject to federal spending rules.
Texas's General Land Officer Commissioner Jerry Patterson agreed and said that Texas can charge higher lease prices for shorter periods of time because Texas regulators can issue permits much more quickly and efficiently. He said, "Producers are willing to pay more because our terms and time frames are certain." He noted that it is less cumbersome to deal with state and local authorities than federal authorities and also that federal policies are impeding the development of the energy industry in the states.
Ohio's Department of Natural Resources Division of Oil and Gas Resources Management's chief Richard Simmers also firmly agreed that the states are the appropriate and qualified regulators of the oil and gas sector. He told the Committee: "People who believe federal regulations are uniform and consistent, and state regulations are a patchwork of inconsistency, don't understand how oil and gas regulation works. The states are doing it properly. We're just doing it differently." Mr. Simmers highlighted to the Committee that when an accident happens, state officials are the ones best placed on the ground to respond, citing an incident of illegal waste dumping in Youngstown and earthquakes caused by a brine injection well, both of which were dealt with promptly by state authorities.
The goal here should be to do what is best for the country as a whole, the environment and the people who own these resources. States have decades of experience in regulating oil and gas exploration and development. The federal bureaucracy is too far removed from reality, too antagonized toward the energy industry and too politicized to offer any effective regulation.
See Our Related Blog Posts:
Government Policies May Hinder U.S. and Texas Shale Production
Elimination of Tax Deduction Will Hurt Texas Mineral and Royalty Owners