There are some relatively new operators in the Texas oil and gas industry. One of these is Parsley Energy, Inc. which was founded in 2008. Run by a relatively young management team, Parsley Energy appears to be establishing a good reputation in an industry which is typically dominated by more seasoned players.
Parsley Energy is an independent natural gas and oil company operating primarily in the Permian Basin and the Midland Basin. Parsley has experienced significant growth since its inception and now operates hundreds of wells and produces over twelve thousand barrels of oil each day.
The Permian Basin
All of Parsley's leases are in the Permian Basin which is arguably one of the richest oil and gas resource in North America. The Permian Basin is located in the western area of Texas and extends into the southeastern part of New Mexico. This basin is comprised of several other basins, namely the Midland Basin, which is the largest, Delaware Basin, which is the second largest, and Marfa Basin.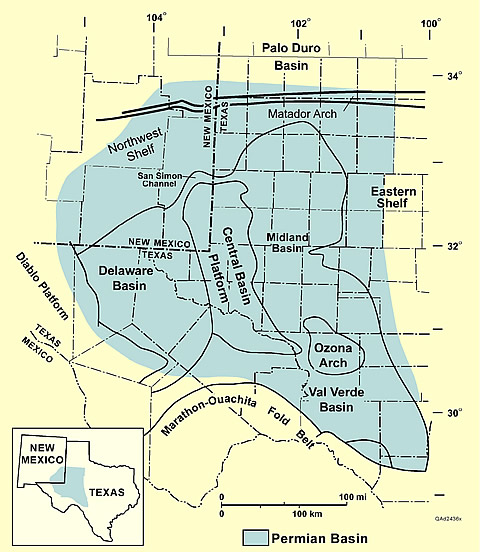 Since the Permian Basin is a rich area, it is not surprising oil and gas companies are actively buying undeveloped property in the area, and Parsley Energy is one such company. For a total of approximately $252 million, Parsley Energy agreed to buy multiple acres of undeveloped and productive land in Reagan County, Texas from numerous sellers. This acquisition involves approximately 5,472 acres. The acreage includes over nine horizontal wells, each at a different development stage, and 100 net horizontal drilling locations. Parsley anticipates drilling the first new horizontal well in 2015.
What Does this Mean for Mineral Owners?
Parsley Energy's activity in the Permian Basin suggests that mineral owners in this area may receive an oil and gas lease offer. Other property owners, who own only the surface, can expect requests for surface use agreements or requests for pipeline easements. These are inherently complex documents. Do yourself a favor and avoid unpleasant future surprises due to a badly worded lease, surface agreement or easement. Seek out and consult with an experienced oil and gas lawyer to help make sure your interests are being properly represented.