I get complaints weekly from Texas homeowners who have problems with the solar panels they have had installed on their roof or with the company that installed the panels.
Of course, there are good companies that install solar panel systems. There are also a number of others that are not honest and that you would not want to deal with. Here are some thoughts about how to approach a potential solar panel installation contract for your home that may help you avoid the bad guys: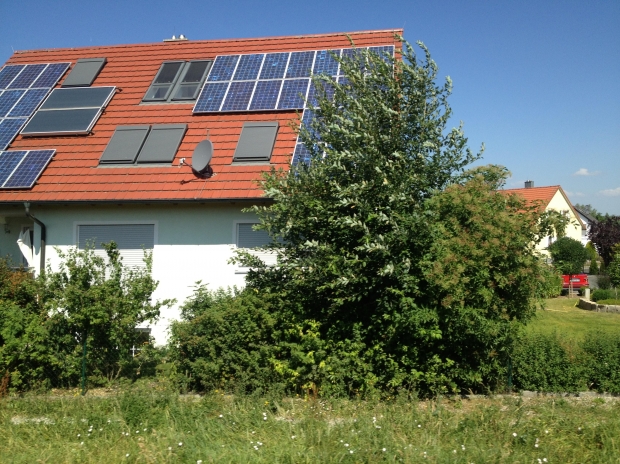 First, please go online and educate yourself about the problems with solar panels. One article that discussed some of the issues can be found here.
Check out the company with the Better Business Bureau. If there are unresolved complaints filed with the BBB, you will want to avoid that company.
Get references for other homeowners for whom the company has installed systems and contact those references. If they will not give you references, find another company.
Read the proposed contract including all the fine print. Make sure all promises that the salesman is making to you are in writing in the contract.
Solar panel companies often represent that you will receive a substantial tax credit after you purchase your system. Be aware that the tax credit is not a payment to you. It is a potential credit against your federal income tax liability. You absolutely must check out your individual situation with an accountant in advance to see if the credit will benefit you. Many people find they don't have the tax liability to be able to take advantage of the tax credit. Other people find that ever-changing federal regulations limit the amount of the credit that they can use, or the amount of the credit they can use in any given year. In addition, be aware that the credit for homeowners is being phased out in 2023.
Check with your local electric utility to make sure they will interconnect with your solar panel system and what their requirements are. Make sure that the contract provides that the solar panel company is responsible to make sure there is a working interconnection.
Keep in mind that any promises that you will never pay an electric bill again are usually incorrect. Every area has cloudy days in which the panels will not be generating electricity. There are likely to be many months in which you are going to pay double: you will pay both an electricity bill and the loan payment for the solar system.
If you are unsure whether your contract addresses these issues adequately, have an attorney review the contract for you before you sign it.