Experts at the Bipartisan Policy Center held a conference in June 2013 and as part of that conference concluded that U.S. oil and gas exploration and production can reshape global energy geopolitics. The chairman of IHS Cambridge Research Associates, Daniel Yergin, said that "(a) better supplied world is a safer world, but it doesn't mean there still aren't above-ground and below-ground risks. It could help us play a leadership position in the world that wouldn't have been possible a decade ago, however." Government officials at the conference were likewise optimistic, asserting that more oil resources can help the economy and business interests and influence the world. A U.S. State Department special envoy, Carlos Pasqual, said, "(i)f we manage it with environmental responsibility, it will be historic.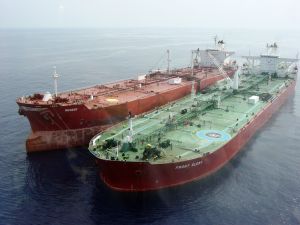 In terms of the relationship between U.S. military action and oil supplies, Luis Giusti from the Center for Strategic and International Studies told the conference not to expect the U.S. to defend oil producing counties abroad. Mr. Giusti said this kind of military action would make the markets very volatile.
Mr. Yergin, Mr. Pasqual and Mr. Giusti all agreed that the increase in U.S. oil production gives our country more clout in dealing with other countries. An example that Mr. Pasqual gave is the government's ability to persuade countries not to buy Iranian crude oil or to buy less of it. He noted, "Countries understand the need to restrain Iran's nuclear ambitions. They're likelier to do something about it if they're confident they can buy the oil elsewhere." He also stated that "(i)f we can help Asia diversify its gas supplies, its positive influence on global markets will be important."
These experts discussed that oil and gas issues always affect relationships around the world. In Europe, countries are finding new sources for natural gas, decreasing the dependence on Russian gas. Russian president Vladimir Putin met with the Chinese president in Moscow recently, and the discussion centered around the two countries' oil and gas policies. Mr. Giusti discussed Saudi Arabia's continuing important role in the oil industry, saying the Saudi government will do what is necessary to keep their country stable, and indicated that "(t)hey also would enjoy seeing Iran squirm under sanctions and for Putin to fail in his Arctic aspirations."
On the environmental front, Mr. Pasqual said that the change from coal to natural gas for power stations had made the U.S. carbon emissions level reach a 16 year low. He discussed how in China more efficiency and a switch to natural gas will make a big difference in carbon emissions. Mr. Pasqual noted that gas is a great short term solution as a more environmentally friendly fuel: "[w]e're trying to create a better market for gas so it can be a base fuel as more alternatives are introduced."
This conference was was an interesting view of the effect of the U.S. oil and gas industry on foreign policy.
See Our Related Blog Posts
The Road to Perdition for Venezuela's National Oil Company
Changes to the Oil & Gas Industry in Texas, the U.S. and the World?