The United States, including Texas, will be self-sufficient in natural gas within the next ten years, according to a recent survey of oil and gas professionals. The survey, entitled Energy Independence and Security: A Reality Check was published by the Deloitte University Press. There is less optimism about self sufficiency in oil, however. Deloitte released the results of this survey at their recent Oil and Gas Conference in Houston, and the full report will be available shortly.
The survey questioned 250 oil and gas professionals. The participants averaged about 20 years of experience in the oil and gas industry. Also, all the participants had college or graduate degrees and were primarily executives.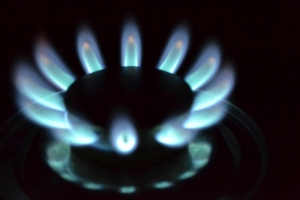 Of those surveyed, 75% think the US is already self sufficient in natural gas or will be within ten years. John England, the vice chairman of Deloitte, said: "It's not surprising that oil and gas decision-makers are enthusiastic about the role of natural gas in our national energy future, given burgeoning supplies, America's comparatively low cost of extraction, and its relative cleanliness." He noted that the most surprising thing about natural gas is that just a few years ago the country was prepared to import it. How quickly things changed. In relation to gas prices, 86% responded that in 2013 the price should remain at less than $4/MMbtu. 40% predict prices lower than $3/MMbtu.
A majority (51%) of participants also think that current estimates on recoverable natural gas from shale plays is correct. The remaining respondents were evenly split on whether current estimates were somewhat overestimated or underestimated. Roger Ihne of Deloitte said that this shows the strength of the assertion that the US has bountiful shale resources, as "over 95 percent think the current industry estimates are accurate or not far off."
Industry participants in the survey were so optimistic about America's natural gas possibilities that a majority believe the US will export liquefied natural gas in the future. 72% believe the government will approve of such exports, and 36% believe the approval will come before 2014.
On the other hand, 56% of participants believe the US will never be self sufficient in oil and only 26% believed self sufficiency in oil is possible within ten years. But the participants also thought that light, sweet crude oil prices would remain high in 2013. They particularly noted that West Texas Intermediate oil, on average, should be about $80 to $99/ bbl in 2013.
Most of the survey participants expect increased investment in the industry in 2013, as well. 60% said there will be increased capital spending and 53% think there will be "much more" or "a little more" activity in mergers and acquisitions. 65% expect more exploration in the Gulf of Mexico, as well. On the Keystone Pipeline, 78% think the government will eventually approve the project, with 42% expecting approval in the next year.
See Our Related Blog Posts:
New Study: A Roadmap for Energy Independence for Texas and the United States