Recently, DCP Midstream and DCP Midstream Partners confirmed plans to build a cryogenic plant in South Texas to service the Eagle Ford shale. The cryogenic plant will provide natural gas processing services. The construction will be by a joint venture owned two thirds by DCP Midstream and one third by DCP Midstream Partners.
The plant is planned for Goliad, Texas, is expected to be completed in early 2014, and would be the seventh DCP plant in Texas (and the third brought online by the company in the last 18 months). With this latest venture, the year's total co-investments for DCP and Partners was over $1 billion. The Goliad plant is expected to have a capacity of 200 million cubic feet per day and would allow the DCP Eagle Ford properties to provide complete service for the Gulf Coast markets. These properties include 6,000 miles of gathering lines, three fractionators with a capacity of 36,000 barrels per day, access to the Sand Hills natural gas pipeline, and long-term commitments for 900,000 acres in the Eagle Ford. About the new plant project, DCP Midstream president and chief operating officer Wouter van Kempen said, "The DCP Midstream enterprise continues to execute on its impressive slate of growth projects underpinned by solid contracts in liquids rich areas."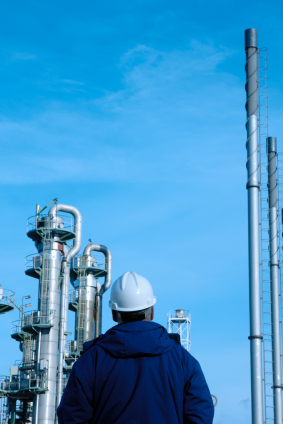 DCP and Partners are not the only ones, nor even the most recent, to jump on this bandwagon. In February 2013, Howard Energy Partners announced it will build a cryogenic plant to process natural gas in Webb County, Texas at a cost of about $100 million. This new plant will service Eagle Ford's shale but also the shale plays at Olmos and Escondido. Howard Energy says they will start construction of the cryogenic plant in April and also expect it to be completed in early 2014. The company signed contracts with Escondido Resources II and Laredo Energy in relation to the new plant.
In preparation for the new plant, Howard Energy has already started building railroads to service its oil fields and products, the hub of which will be in Live Oak County, Texas with access to the Union Pacific Railroad running from San Antonio to Corpus Christi. The construction on the railroad expansion began in January 2013 and by May 2013 they expect to run manifest trains. Howard Energy expect their new hub to be important to the South Texas industrial growth and will be able to ship all kinds of cargo like crude oil, condensate, water, pipe and sand, which is used in hydraulic fracturing.
The bottom line: even more welcome growth in the South Texas energy industry, which is great news for all of us who work in this field and even those in our region who don't directly work in or with the energy industry. With new growth and construction, there will be new jobs in the rest of Texas in industries that support these companies.
See Our Related Blog Posts:
New Texas-Colorado Oil Pipeline