Many Texas mineral interest and royalty owners have seen their royalty checks shrink or disappear altogether in the second quarter of 2020. The covid crisis caused prices to slip to nearly zero in some cases and in response, in April, May and June 2020, many operators shut in wells that they could no longer afford to operate. There was concern among some in the oil and gas industry that shutting in these wells could cause permanent damage to the wells and/or the reservoirs.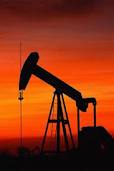 It now appears that those fears were probably unfounded. A recent press release by Rystad Energy, based on an analysis of second quarter earnings reports from 25 large, publicly traded oil companies, reports that most US onshore operators will restore nearly all shut-in oil wells by the end of the third quarter of 2020. This has no doubt been driven by the partial rebound in oil  prices. The operators sampled said they did not face any issues in bringing wells back online. Rystad Energy's Vice President for North American Shale and Upstream, Veronika Akulinitseva, said "No loss of production has been reported by any operator following the shut-ins and moderation of output, with most companies flagging a smooth return of operations, and in some cases posting a positive production impact from those reactivations". One operator, EOG Resources, indicated that nearly all their reactivated wells have exhibited some degree of "flush production". Flush production is an increase in production after a well is reactivated because the bottom hole pressure has been building up while the well was shut in.
Many Texas mineral and royalty owners are individuals who depend on their monthly royalty check to pay the bills. The reactivation of these wells, and the larger royalty checks for a month or so, will be good news to these owners. In addition, as production comes back, oil companies will begin to add back laid off employees, which is important to those families and also to the Texas economy as a whole.