An interesting case that involved easements was recently decided by the Texas Supreme Court. The case is David Hamrick, et al. v. Tom Ward and Betsy Ward and the issue presented to the Court was whether an implied easement of necessity by prior use continues after the necessity has ended. There are two basic types of easements. Express easements, that are created by an agreement (usually written) and implied easements, that arise by operation of the law due to certain specific facts. In Texas, implied easements are split further into a number of subcategories, including easements of necessity and easements by prior use.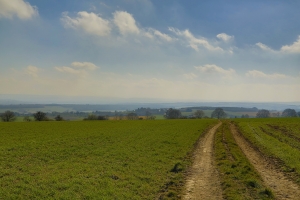 The Facts
In 1936 O.J. Bourgeois owned certain property in Harris County, Texas. Mr. Bourgeois gave two acres of the land to his grandson. While the grandson owned this land, a dirt road was built across Mr. Bourgeois' remaining property to allow the grandson access to the public road. Subsequent owners of the grandson's property also used the dirt road for access. Eighty years later, Tom and Betsy Ward were the owners of the grandson's land and still used the dirt road. The Wards put gravel on the road so they could use it for construction of a new house on their property. The Hamricks owned the land that the dirt road crosses, formerly the property of Mr. Bourgeois. The Hamricks filed a lawsuit asking for a temporary injunction preventing the Wards from using this road. The temporary injunction was granted in April 2006. So as not to delay construction of their new house, the Wards built a new driveway to access the main road. In the suit, the Wards requested a declaratory judgment that they had an implied easement for the dirt road. The trial court granted the Wards motion for summary judgment and the Court of Appeals agreed and held that the Wards had a prior use easement across the Hamricks land.
The Texas Supreme Court Ruling
In a judgment written by Justice Eva Guzman, the Texas Supreme Court reversed the judgment for the Wards and remanded the case. The Court found that the easement was one of necessity, not prior use. Necessity easements have stricter proof requirements than a prior use easement. The Court found that easements for road access for previously landlocked parcels of land must be considered under the necessity easement doctrine. The proponent of the easement must demonstrate a historical necessity for the easement since the time the land was severed and must also show that a continuing, current necessity exists.
The Wards did not plead or offer evidence of an easement of necessity in the first trial. Because this case has been returned to the original trial court, the Wards will have the opportunity to do so.
See Our Related Blog Posts:
Oil and Gas Pipeline Easements and Texas' New Eminent Domain Law
Consult a Texas Attorney Before You Sign that Electrical Utility or Transmission Line Easement