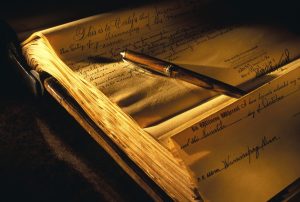 Texas has been, unfortunately, home to a number of oil and gas scams over the years. One of the most common is the company who wants to buy your mineral interests and who has you sign a deed before they pay you. Once they have a signed deed in hand, they then decide that your minerals are worth much less than what they originally offered, and they send you a check for a fraction of the purchase price they originally offered.
A more recent scam is the use of "oil and gas royalty leases". The document the scammers ask you to sign is designed to look like an oil and gas lease and it is actually worded as if it were an oil and gas lease. For example, they often call the purchase price a "bonus". In fact, the document is a deed for your nonparticipating royalties. Of course, nonparticipating royalty owners cannot sign leases, as a matter of law, but many people do not know this.
I have heard that the scammers in one case admitted that their so-called royalty lease was purposely designed as a lease instead of as a deed because people were afraid to sign deeds but would more readily sign leases.